Striving to be the best Website Development Company in Boston, MA.
Smile MEDIA is a top digital marketing and website design agency working with clients in Boston, MA, Exeter, NH, Dover, NH, and beyond. Our team of professional digital marketers offer a breadth of experience in all aspects of online marketing. At Smile MEDIA, we help our clients to grow their businesses with a results-driven approach. We serve digital marketing clients of all sizes and types, and across all industries.
Are you looking to grow your business and increase your profits? Contact Smile MEDIA at 1(603) 609-2002 or request a quote online today.
There's only one choice when it comes to digital marketing firms in Boston, MA. Find out why companies choose Smile MEDIA as their trusted digital marketing agency.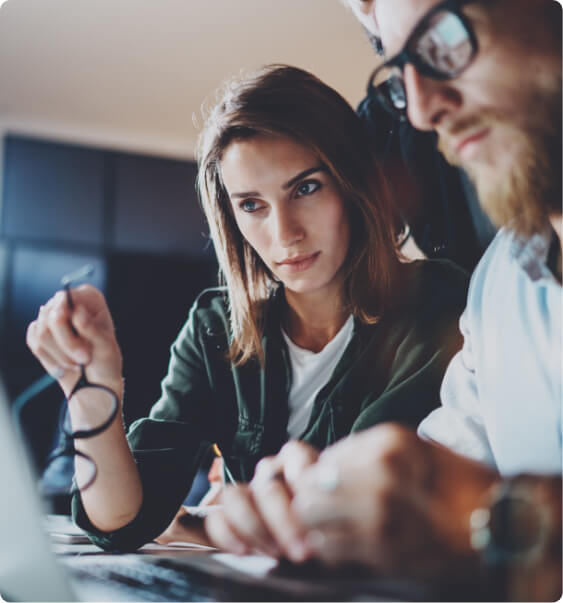 Increase the online visibility of your Boston, MA business today.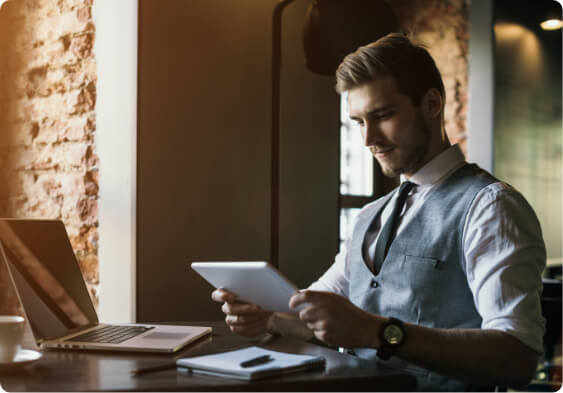 Yes, Your Boston Business Needs Digital Marketing.
Why? Because digital marketing can help your business achieve the results you're looking for, regardless of your company size, type, or industry. How? With a data-driven and proven digital strategy designed to increase your company's brand awareness and online reach. Do you want to gain more visitors to your website? Better lead conversions? Ultimately, do you want to increase your profits? If so, digital marketing is the ideal strategy to get you there. Compared with most traditional marketing strategies, it simply delivers a higher ROI.
Isn't it Time You Went Digital? Get Started Now.
Digital Marketing

Services for Businesses in Boston

Smile MEDIA delivers a comprehensive list of digital marketing services to help clients grow their businesses online, including: Search engine marketing (SEM), search engine optimization (SEO), pay-per-click advertising (PPC), and social media marketing (SMM); content marketing, and email marketing. Delivering these digital services in a strategic manner have been proven to increase website traffic and lead generation for businesses time after time. If you're serious about driving more qualified traffic to your website, hire Smile MEDIA to deliver a digital marketing plan proven to increase lead generation and improve efficiencies.

Search Engine Marketing (SEM)
The term search engine marketing (SEM) refers to the mix of digital marketing methods utilized to effectively improve the online visibility of a business. There are three main components of SEM, which include: Search Engine Optimization (SEO), Pay-per-click advertising (PPC), and Social Media Marketing (SMM). All of the acronyms and name similarities can get a little confusing, so we'll break it down for you.
Search Engine Optimization (SEO)
Your website could be incredibly well-designed, well-written, and provide an abundance of information, resources, and helpful products and services for your target audience. However, if no one can find it, then none of the above, matters. Search engine optimization (SEO) is about helping people and search engines find your website online. More importantly, it is about ensuring that the right people are finding your website, based on their specific needs and goals.
For example, let's say your business sells pool supplies, and someone is searching online for pools, supplies, pool chemicals, pool chairs, etc. If your website doesn't say anything about pool supplies or anything related to pool supplies, then you aren't likely to get the right type of traffic to your website. SEO helps people searching for your products and services find your business, by optimizing your content to focus on the keywords they are searching for.
SEO requires a significant amount of time and effort to begin building your visibility around specific, relevant keywords. However, as time goes on and after you've built a strong presence, it becomes easier to maintain the levels of website traffic and visibility you've been working towards. Smile MEDIA can help you create and enhance your search engine visibility for the long-term.
Search Engine Marketing (SEM) / Pay-per-click Advertising (PPC)
Search engine marketing is the term used to describe paid strategies for increasing search engine visibility, though you'll typically hear it referred to as Pay-per-click Advertising (PPC).
Pay-per-click advertising (PPC) is remarkably similar to SEO, in that it is also based on optimizing your website for keywords and phrases that are relevant to the products and services you sell. The difference lies in that PPC requires you to bid - based on market prices - to appear higher in the search engine results for the keywords that you choose. When combined with SEO, PPC can amplify your visibility very quickly, helping you to increase lead generation.
With PPC ads, you only pay for visitors who see your ads and click on them. Therefore, the more targeted your ads are, the better, as you'll get more qualified leads clicking on your ads, and you won't be paying for lower quality leads.
PPC ads can be an affordable way of advertising and can be run on any of the existing search engine platforms, such as Google, Bing, and Yahoo, and they can even be run on social platforms like Instagram and Facebook. Smile MEDIA can help you plan PPC campaigns that deliver the results you're looking for, fast.

Social Media Marketing (SMM)
Another main component of SEM is social media marketing, which is often underestimated when it comes to the value it can provide for your website's visibility. Establishing social proof is important for your online business, because it shows your target audience that your brand engages with its customers. Being active – and consistent – on social media also helps to clarify your brand message and extend your online reach, drawing more and more visitors to your website over time. When implemented properly, social media marketing can be an extremely powerful tool to have in your marketing mix.
Aside from its importance in maintaining a strong digital presence, social media is also something that today's online users flock to, meaning it is a great place to find lots of potential customers. If you choose not to get in on the social media conversation about your brand, you are automatically limiting your potential audience.
At Smile MEDIA, we excel at creating engaging social media content for all types of social media platforms, with a goal of driving user engagement and brand loyalty. Let Smile MEDIA help you build a successful and trustworthy social media presence.

Content Marketing
"Content" describes more than just written words. It also describes other forms of communication, like videos, audio files, images, webinars, and other digital media that is created and published online. Some specific types of content that are often used in content marketing strategies are blogs, infographics, videos, case studies, press releases, how-to-guides, e-books, webinars, podcasts, e-courses, and more.
Producing content for the online world is much different that is it is for print use. Even the written word must be presented in a way that is visually appealing in every way, in order to retain your audience for as long as possible. Videos and graphics must be of the highest quality at all times, and the content must always be highly relevant to your audience. Perhaps most importantly, digital content must be highly engaging and authentic in order to be digested and shared with others.
Content marketing is a great way to increase your search engine rankings, helping your target audience to find you online. When done in combination with SEO, it can further enhance your brand visibility. At Smile MEDIA, we understand the value of strategic content marketing, and we'll show you how to be a thought leader in your industry.

Email Marketing
Once you've generated some high-quality leads, email marketing is a proven way to nurture these leads throughout each stage of the buyer's journey. When a new visitor lands on your website, they may be in any stage of the buyer's journey. Whether they are in the beginning stages of researching, or ready to buy a product now, it's important to capture their contact information so you can nuture them through their journey. From there, you can take steps to identity which stage of the buyer's journey each lead is in, and create personalized content for different types of leads.
Another benefit of email marketing is that you can educate potential customers about your products and services, so they understand the benefits and features of what you're selling vs. the competition. And, by staying in communication with buyers that might not be ready to purchase something now, you can potentially drive them towards making a purchase in the future. Email marketing also allows you to target your efforts towards subscribers who have indicated they want to receive emails from you, vs. trying to share detailed content with website visitors who may never become qualified leads.
When used in alongside blogging and social media efforts, a well-thought-out email marketing strategy can help you to get better results from your digital marketing campaigns, by using a multichannel approach. At Smile MEDIA, we can help with all of these digital marketing strategies, and more. Contact us today to get started.
We Help
Businesses in Boston

Grow

Using a combination of digital strategies including SEM, content marketing, and email marketing, Smile MEDIA helps businesses in Boston, MA grow and thrive, using proven online marketing campaigns to drive tangible results.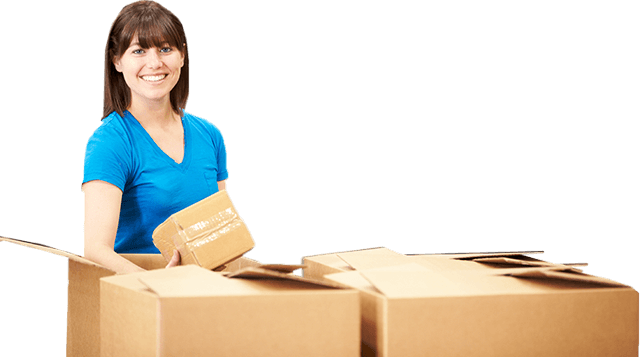 Smile MEDIA: Striving to be the Best
Digital Marketing and Website Design

Agency

At Smile MEDIA, we have a reputation for being one of the best digital agencies in Boston, MA. Our team works hard to deliver results that exceed client expectations at every turn.
Working with Smile MEDIA
Our diverse team of professionals combines decades of knowledge and experience that results in the ability to deliver digital marketing solutions to help your Boston business stand out. Our core values include:
Simplicity and Efficiency
Long-Term Business Partnerships
Talent Acquisition and Development
Client Satisfaction: Guaranteed
Want to Work with Smile MEDIA?
At Smile MEDIA, our goal is to help your Boston business market more effectively, resulting in increased profits and long-term growth. Are you ready to get started?
CONTACT INFORMATION

FOR BOSTON, MA